Dangerous items available on psychiatric wards: why have hospital managers not learned from previous deaths?
Written: September 18, 2023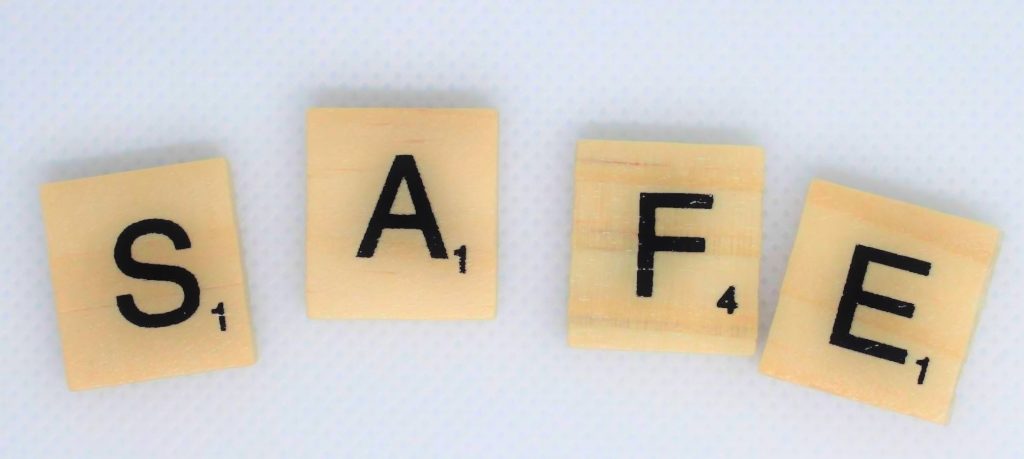 Tragically, two young women from Gloucestershire ended their life on psychiatric wards within the space of a few months. They both used the same method, and they both used items that were available on the psychiatric wards where they were patients.
At the inquest of A (the first young woman who died), the leadership of the NHS Trust explained that, since her death, they had stopped using the items on the ward that she had been able to access. This meant that the Coroner didn't issue a Prevention of Future Deaths report, which would have created a requirement to take steps to prevent similar deaths from occurring.
There are two psychiatric hospitals that are managed by this NHS Trust. This summer, I found that similar items were accessible to patients on the wards on one of those hospitals. I wrote to the NHS Trust to highlight this, and included a photo of one such item that was being routinely used on the wards.
It's important to emphasise that it is the Trust leadership and hospital management – not individual staff on the front line – who bear the responsibility for ensuring that such items are not used on the wards. Patients speak highly of the staff working in that hospital and I observed many examples of caring and kindness there.
The management of the psychiatric hospital wrote back to me and informed me that they would stop using one of the items I had identified. I was relieved at this outcome.
They explained that they "would review the use" of the second item that was being used on the wards.
All three items are of a similar type, so it makes no sense to me to stop using one, but continue with others.
As for the third item, their rationale (for continuing to use the item) astounds me. Their formal response to me stated that if a patient "was considered high risk of harming themselves with such a method" then "appropriate action would be taken according to the individual patient's need; for example, line of sight observations." They explained that "in this way, patients would be unable to access the item (from its location on the ward) without being seen by staff and action being taken accordingly."
This is a nonsense. Forgive my bluntness. The Trust management's rationale depends firstly on their knowing the probable suicide method that each at-risk patient on their ward plans to use. It further depends on the patient being on line of sight observations. This rationale didn't protect A's life and it didn't protect L's life.
The only properly safe action is to remove this item from the ward.
Currently there is a risk that a patient could use this item to end their life. Please hear this.
I want not to believe that the reason all such items were removed from one of their psychiatric hospitals (but not the other) was because they needed to avoid a Prevention of Future Deaths report from the Coroner. A and L were patients at the hospital where the items have been removed.
What sense does it make to consider that the risk to patients only applies in one of their psychiatric hospitals, but not the other?
Perhaps the focus of the NHS Trust leadership was on the safety of that particular hospital and they didn't focus enough on the wider picture – that there are two hospitals to consider. But now that this patient safety matter has been raised with them, there is surely a duty to take appropriate action to prevent patient deaths.
There was a period of time when I was alone (in the patient area) where the third item was available. This is the item that the Trust management does not intend to remove from the wards. There was nothing to stop me from picking it up and using it, if I had been at risk of using that item to end my life. If this does not concern the leadership of the NHS Trust, I hope it concerns someone else enough to contact me and take this forward.
Having taken this to the NHS Trust formally and directly, without a safe outcome, I hope that raising this matter publicly will make a difference.
If the Trust leadership, Care Quality Commission or other relevant patient safety organisation would like to communicate further with me about this matter, please contact me at Joy.Hibbins@suicidecrisis.co.uk
Joy Hibbins runs a Suicide Crisis Centre: https://www.suicidecrisis.co.uk
In memory of A and L, who were both caring, empathic, talented, creative and much-loved daughters, sisters and friends – and in solidarity with their families who have fought for truth and justice on behalf of their daughters and sister. Both juries at their inquests acknowledged the role (that being able to access the items on the wards) had in their deaths.
For immediate support: national crisis helplines include the Samaritans on 116 123.